YOU PICK THE DESTINATION AND WE'LL TAKE CARE OF THE REST.
From memorable vacations to perfect destination weddings, there's no doubt that we'll be there to help you plan it all.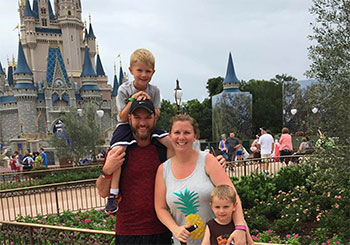 ATTRACTIONS & THEME PARKS
What better way to engage in classic fun with family and friends than to visit different attractions and theme parks? Whether you're a thrill-seeker or want to relax, we can help you find the best destination that fits your budget and has tons of perks!
For instance, when you stay at one of the Walt Disney Resorts, where all the magic begins! Package deals include great benefits such as Extra Magic Hours, complimentary MagicBands and early access to FastPass+ planning.

Or why not try out the Roller Coaster Capital of the World: Cedar Point on beautiful Lake Erie? Roller coasters, family rides, food and entertainment, and an on-site waterpark, are just some of the great things you can do here…for a great price!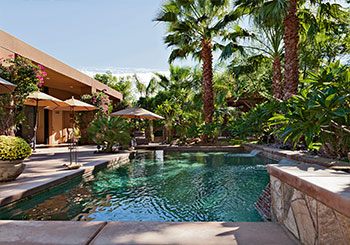 ALL-INCLUSIVE RESORTS
If you're looking to get away from reality, relax on a beach, and catch up on your favorite book, an all-inclusive resort might be a perfect fit for you! With delicious meals, open bars, numerous fun activities, and more, all-inclusive vacations make every ounce of your time away truly worth it.
"Funjet Vacations has spent the last 40 years building relationships with the best hotels and resorts around the world. The hotels and resorts that Funjet recommends include luxurious all-inclusive resorts in Mexico and the Caribbean, Hawaiian hotels with stunning surroundings, upscale and trendy locations in Costa Rica and Panama, popular U.S. vacation destinations and a wide selection of charming European accommodations. Wherever your wanderlust may take you, Funjet will be there with the perfect place to call your home-away-from-home."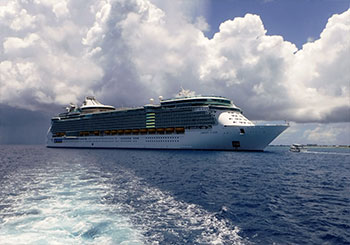 CRUISES
Many first time cruisers don't realize how far their vacation dollars can go when they decide to take a cruise. The price of a cruise covers all of your meals and snacks, your comfortable sleeping accommodations, plenty of onboard activities around the pool and sports courts, wonderful spa treatments, daily top-rate entertainment, and of course the opportunity to visit different ports of call!
Alaska, New England, Caribbean, South American, European, Mediterranean, and Australian are just a few of the favorites with ports of call where you can see world class museums, incredible architecture and scenery, stunning beaches, and unique history. Royal Caribbean and Norwegian Cruise Line are just two out of the many cruise lines that can fill your vacation with endless opportunities for fun and relaxation.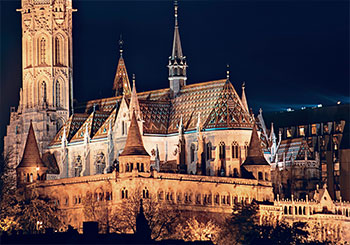 ESCORTED TOURS
Escorted tours (or package tours) handle all of the hassles that can come with a vacation, while you enjoy every single second of your getaway. Simply put, they save you time and money and you're able to pick where you want to go, when you want to go. What could be better than that?
With #1 rated tour guides, such as Globus, a leader in unique escorted tours in Europe and throughout the world, will go above and beyond your expectations. They offer award-winning vacations, tours, and cruises. "Seeing the major sights at a destination is only part of the equation. Doing what the locals do is what journal entries are made of. Partake in a tango lesson in Argentina. Try your hand at ancient calligraphy in Japan. Bake your own scones in Ireland. We call these Local FavoritesSM, and they're what Globus tours are made of."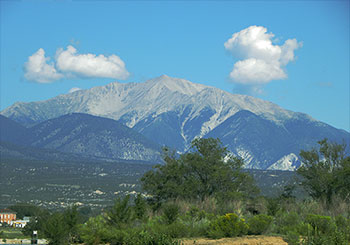 THE GREAT OUTDOORS
Hiking and camping allow you to adventure through glaciated landscapes, forests, and lakes. A great destination for the entire family is Colorado. If you're looking to plan a reunion, Colorado is just one of the many great places to choose from and we can even help order t-shirts for special events like family reunions!
Cutty's Hayden Creek Resort embodies some of the best of what the state has to offer. The secluded campground is surrounded by the beautiful National Forest in the Rockies of Central Colorado. They offer accommodations for those who prefer to do authentic tent camping, to cabins with a kitchenette, bathroom, and shower. Whether you want to hike through hundreds of miles of mountain range, fish, horseback ride, whitewater raft, or four-wheel over mountain roads, you'll be able to, for a great rate.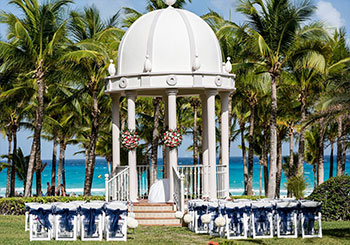 WEDDINGS & HONEYMOONS
Celebrate your marriage at an amazing, idyllic destination. From exotic all-inclusive places to secluded beaches and budget-friendly options—we have suggestions for you that will make your destination wedding or honeymoon one to remember.
Sandals is just one of the companies that can turn your dreams into a reality. There are 15 Luxury Included® Sandals Resorts located throughout the Caribbean including Jamaica, The Bahamas, Grenada, Barbados, Antigua, and Saint Lucia. Each offers stunning beachfront settings, luxurious accommodations and the many features that make the Sandals Luxury Included® experience.
Want to learn more about destination weddings or romantic honeymoon hotspots? Contact us today!